Tasty pleasures in elegant surroundings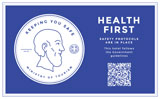 At ACHILLION PALACE, you will start your day in the bright dining room or our verdant indoors garden with a filling and tasty breakfast, made of the best local ingredients. It includes eggs, milk, yogurt, honey, cheese, fruit and vegetables, Cretan rusks, homemade preserves and other delicacies that make up a true gourmet experience. For the other meals of the day, it is worth trying our exceptional cuisine in the main restaurant, if you are a member of an organized group, or enjoy a tasty snack in one of the hotel's bars.
Using ACHILLION PALACE as you base, you can also set out on an interesting gourmet tour in the surrounding area, sampling Cretan, Greek and European dishes in the restaurants, tavernas and raki bars of Rethymnon.